Weekly Trading Forecast: Trade War Sentiment Fluctuates Violently, Sabotages Risk Trends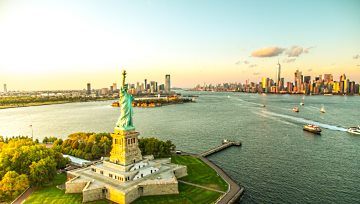 Check out our Economic Calendar for upcoming economic data and central bank events.
AUD Forecast: Reeling Australian Dollar Still Buffetted By US-China Trade War Storm
The Australian Dollar fell further last week as the foreign and domestic negatives for it piled up. A general risk appetite bounce could help but is hard to foresee
Crude Oil Forecast: Prices to Bypass OPEC Meeting for Trade Wars, Fed Minutes
Crude oil price gains on a delay in US auto tariffs may be short-lived. Oil may fall after the OPEC+ meeting on trade war fears, the FOMC minutes and bearish-contrarian price signals
USD Forecast: US Dollar to Rise as Fed Talks Down Rate Cuts Amid Market Turmoil
The US Dollar may rise as the Federal Reserve talks down prospects for near-term stimulus even as slowing growth and shaky politics rattle global financial markets
Gold Forecast: Price Outlook Fixated on Trade War Risk, FOMC Minutes
Spot gold prices eye safe-haven bids in response to US China trade war risk, but XAUUSD could face headwinds if the May FOMC minutes due for release next week reveal a hawkish Fed.
Euro Forecast:Bracing for Volatility Ahead of EU Elections, ECB Minutes
The Euro will likely experience its most volatile week year-to-date as the ECB and Fed release their meeting minutes and the EU undergoes the most consequential vote in its history
Equities: S&P 500, DAX Fundamental Forecast
US/China continue to pressure equity markets, focus turns towards Fed Chair Powell. DAX finds relief from delay in EU auto import tariffs